For more than 100 years our head office has been located in the old town of Ravensburg (Obere-Breite Str.32). This is where it all began. Today you can find in our store our rope marshal collection of classic outdoor, hunting & leisure wear, our hand sewn moccasins, our famous bags & backpacks made of canvas, which are completely and exclusively produced in our workshops in Bad Waldsee (100% Handmade in Germany)
In addition to our own clothing collection, we also stock jeans from the USA, sportswear classics from England, Italy and America. Outdoor footwear from Seil Marschall & Red Wing USA. From the Harris Tweed Jacket to classic shirts & blouses, fine knitwear from Scotland, suits, costumes, skirts, trenchcoats, duffle coats, you will of course also find a wide range of accessories e.g. classic ties, socks & stockings, pyjamas, etc.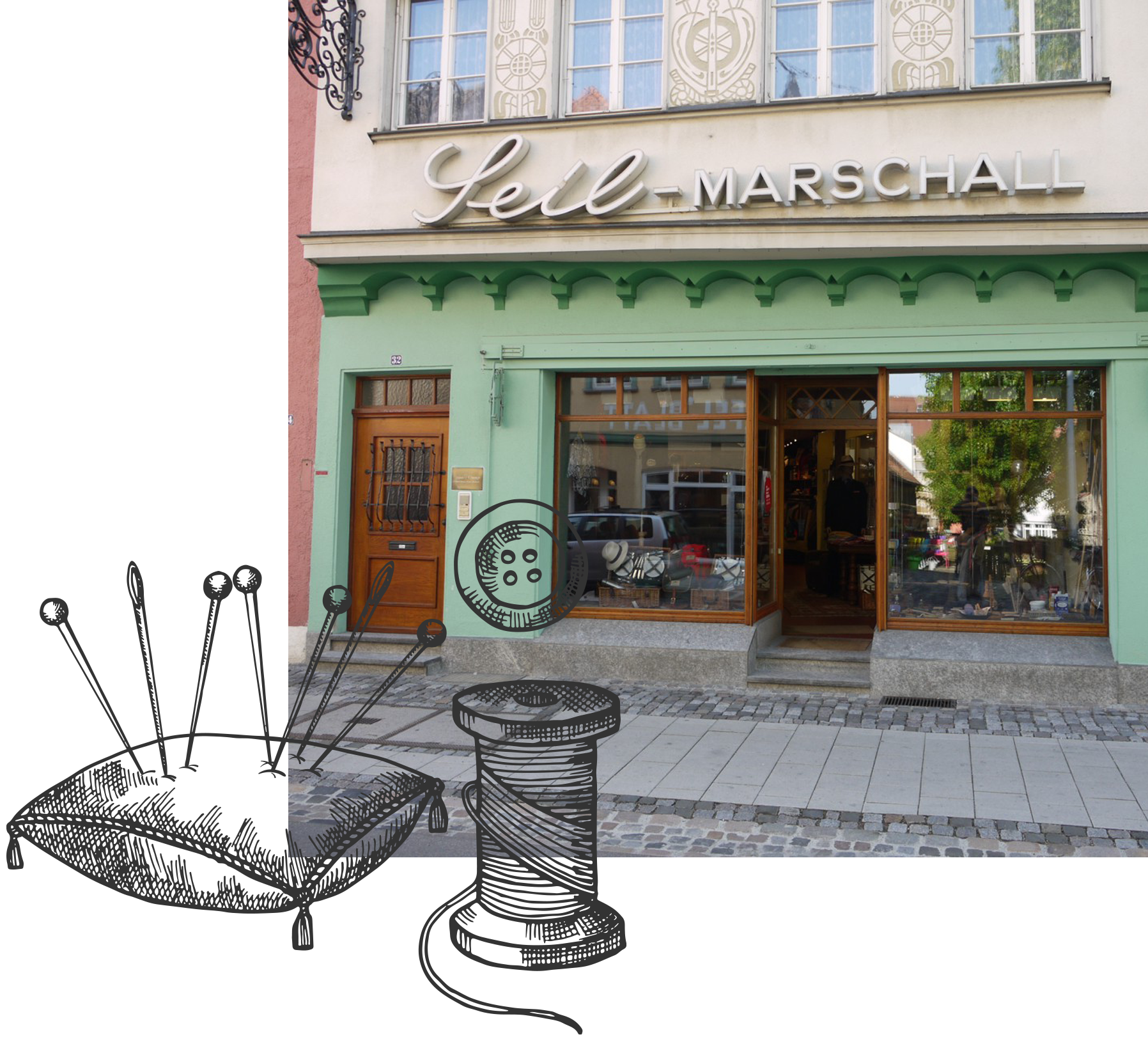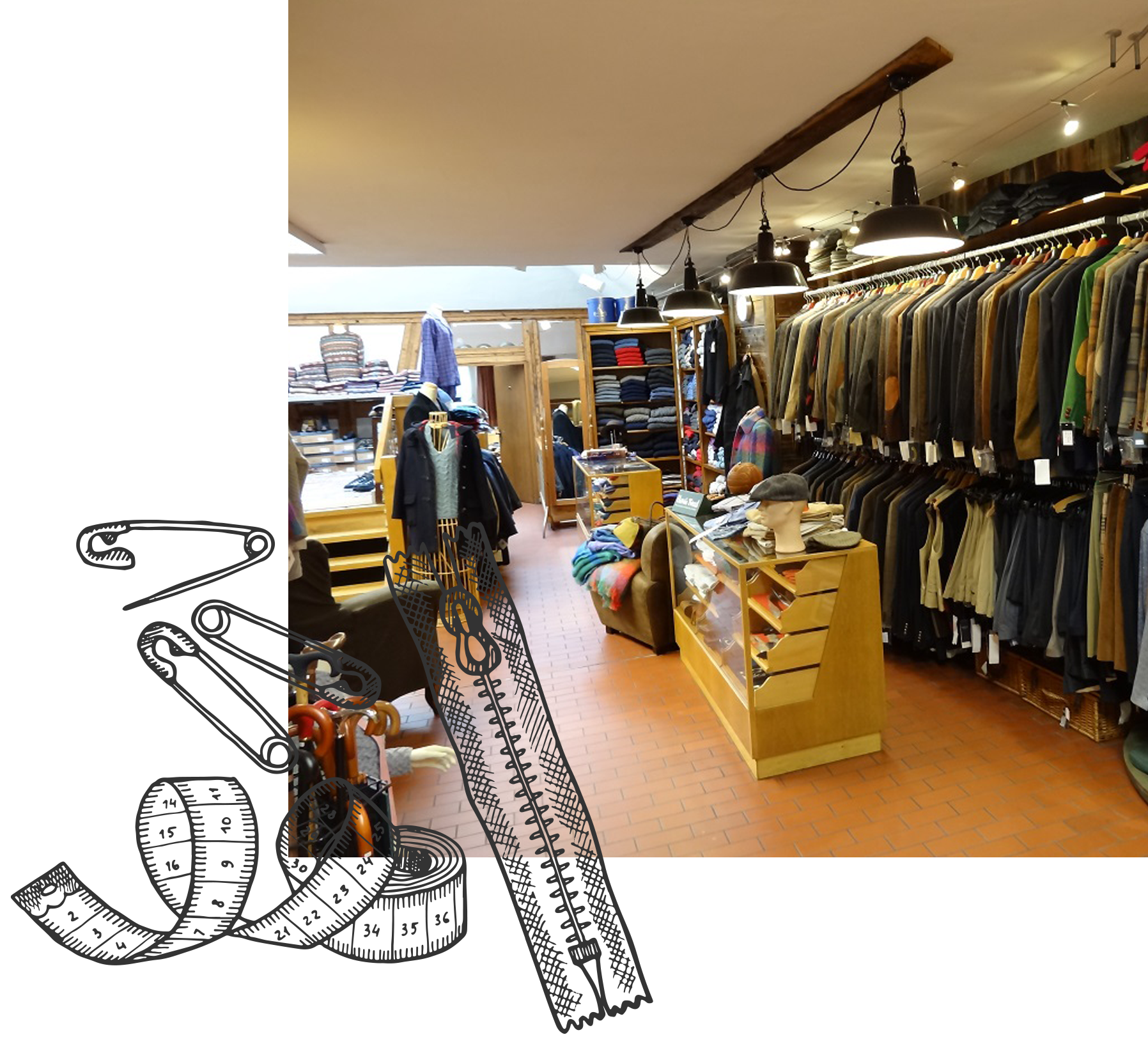 Also in the matter of shoe care you will be surprised by our rich assortment of good wax creams, shoe brushes, shoehorn, etc. Not to forget our good welted shoes which we can make individually for you, you will also find the horse leather shoes from ALDEN U.S.A. Our rich assortment of fine brushes & brooms for the household, brushes for hair & body care, exclusive fragrances from Trumper, Bronnley and Yardley. Natural soaps from Provence and Aleppo soaps from Syria, fine shaving brushes, razors & accessories to our good ropes from our own production, you can discover many curious and not everyday things with us. Yes, our assortment and our selection are now legendary and known far beyond our city. Visit us and take a little time to have a look at everything.


Our retail store
SEIL MARSCHALL "Traditional house since 1896"
Obere-Breite-Str. 32
D-88212 Ravensburg

Phone: 0751-23561
Fax: 0751-23591
E-Mail: info@seil-marschall.de

Opening hours-:
Mo- Fr: 10h - 13h und 14:30h - 18h
Samstag: 10h - 14h
In the beginning there was the ropery, today, after more than 100 years of successful company history, there are different company divisions.
The ropery, the tarpaulin production, for industry and handicraft, a second company division is the tailoring, saddlery, moccasin production. These high-quality collections (Handmade in Good Old Germany) are only available in the finest retail stores in Europe and overseas. In our different product areas we stand for quality and reliability and our own style. Our craftsmanship and flexibility to offer customized solutions and products is highly appreciated by our customers. Even unusual requests or difficult tasks are always an incentive for us to do more for our customers. We are looking forward to your inquiries info@seil-marschall.de

In our retail store you can see for yourself.